---

We have just released a Roller Burnishing Tool, Superoll, app to the public.
This app helps you to extend the use of the Superoll series that features a wide range of lineup, applicable to various shapes, and makes the initial installation easier and your daily use more convenient.
It allows you to easy tool selection, machining condition calculation, and accessing handy information anywhere anytime.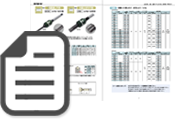 ---
Copyright© 2016- SUGINO MACHINE LIMITED